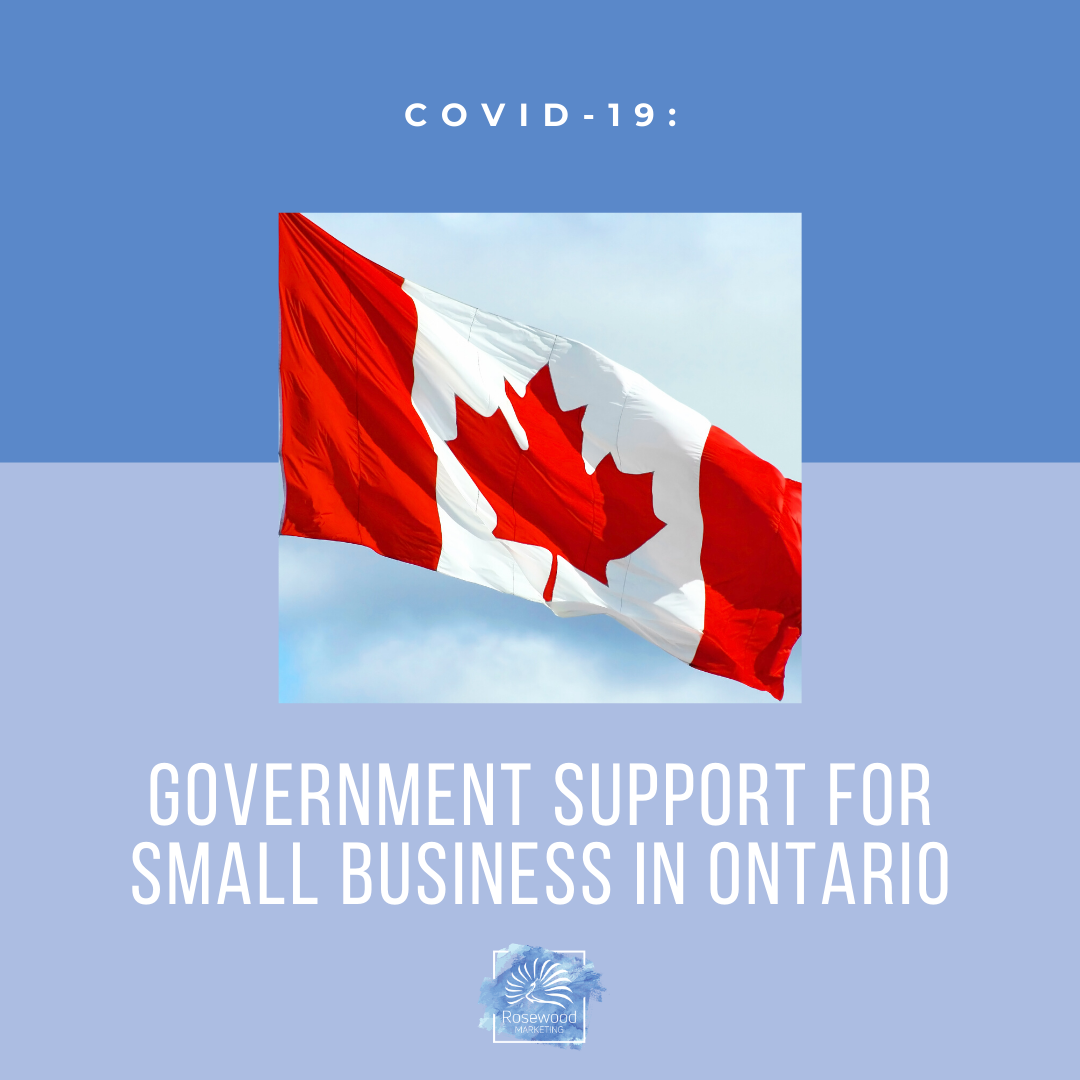 Throughout the COVID-19 Pandemic, I have been thoroughly impressed with our government's responsiveness. Not only are they developing these programs quickly, but they are rolling them out in a very organized fashion.
Because we work with so many entrepreneurs and small businesses, we wanted to put together this COVID-19 Cheat Sheet of Programs available to Small Businesses. We will continue to update this article as more information is released by the applicable governing bodies.
Main COVID-19 Programs Currently Available to Small Businesses in Ontario:
Canada Emergency Business Account (CEBA)
What is it: Interest-free loans of up to $40,000.
To Qualify: Have paid between $20,000 – $1.5 million in total payroll for 2019.
To Apply: Via your online banking with bank/credit union.
Note: Interest-free if paid back by December 31st, 2022.
Quite a few of our clients have applied and been approved for this program. It's a great relief to have peace of mind and use this when absolutely necessary to keep things moving smoothly and stay afloat. The application process is simple. Log into your normal online banking and there will be an intake form to complete. Once approved the money will deposited into our account within 5 business days.
We recommend keeping a detailed excel document of any uses of this loan, and then creating a payment plan based on when things get back to normal. Ensure you pay back and loan amount by December 31st, 2022 to avoid any interest payments. If you do that you may also be eligible for up to $10,000 in loan forgiveness.
Canada Emergency Wage Subsidy (CEWS)
This is an incredible effort to keep as many people employed as possible during COVID-19. The responsibility is still on the employer to provide a safety compliant workspace for the employees.
What is it: Subsidy covers 75% of an employee's wage up to $847/week.
To Qualify: Your business must have suffered a drop in gross revenues of at least 15% for March and 30% in April & May.
To Apply: Apply via your CRA Business account on April 27th.
Note: Be ready to apply; calculate how much you're eligible for via the CRA website: https://www.canada.ca/en/revenue-agency/services/subsidy/emergency-wage-subsidy/cews-calculate-subsidy-amount.html
We have a few clients who are eligible for this wage subsidy program, Rosewood included. It's a good idea to use the calculator now so you are prepared for a quick and easy process on April 27th.  You will need to have copies of your payroll statements or your T4's for individual employees.  It also takes into consideration whether you are an "arms-length" employee or not, meaning if you are related to the business owner.
Canada Emergency Commercial Rent Assistance (CECRA)
Small business owners with brick and mortars have been begging for this program. We have signed petition after petition to have this program made available. Without this, it would be the demise of main street businesses across Canada.
What is it: The Canadian government is partnering with provinces to provide a subsidy program for commercial building owners. The business owner pays 25%, the building owner pays 25% and the federal and provincial governments split the remaining 50%. This in effect will lower rent by 75% to commercial small business tenants. It also includes a moratorium on eviction during COVID-19.
To Qualify: The building owners must give their renters a 75% reduction in rent for May and June.
To Apply: The Canada Mortgage and Housing Corporation will administer and deliver the CECRA via a rent forgiveness program. Forgivable loans will be dispersed by the mortgage lender. Application details are coming soon and we will update here.
Note: We will update this post once more details are made available. More information is available here: https://pm.gc.ca/en/news/news-releases/2020/04/24/prime-minister-announces-partnerships-provinces-and-territories
We're trying our best to stay up to date with details on these programs available to entrepreneurs and small businesses in Ontario during COVID-19. We will continue to update this article as new details are released regarding these three programs.
Let's Connect
Rosewood is a full-service digital marketing agency outside Toronto dedicated to helping entrepreneurs and small businesses grow their online presence. We work with clients across North America and Europe to identify, strategize and reach their marketing goals!
You can join the conversation online on Instagram, Facebook and LinkedIn. Or contact us to chat about your marketing goals for 2020 or to discuss how Rosewood can assist you in building your website!
Sign up for our Newsletter to keep up with our latest news!
Until next time,
Deanna Simone
https://rosewoodmarketing.ca/wp-content/uploads/2020/04/4.png
1080
1080
Deanna
https://rosewoodmarketing.ca/wp-content/uploads/2023/07/Rosewood-Logo-FINAL_Rosewood-Logo-B-300x118.png
Deanna
2020-04-26 09:00:21
2020-04-25 21:18:48
COVID-19 Government Support for Small Business in Ontario